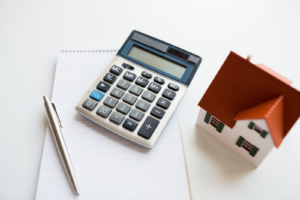 Does it Make Sense to Renew My Mortgage Early?
Is your mortgage set to renew soon? It's important to get your mortgage broker negotiating on your behalf about 3-4 months in advance to give ample time to find the very best mortgage product and rate to fit your needs.
While your existing lender is required to send you a renewal notice at least 21 days before your current mortgage is set to expire, most lenders send them much sooner and often offer the option for early mortgage renewal up to four months before your term must renew. 
It's not often in your best interest, however, to just sign and return your lender's renewal offer, since lenders rarely offer the best interest rate upfront upon renewal. While this seems like a convenient way to renew your mortgage, convenience often comes at a price. By accepting your early renewal offer, you're likely going to pay a higher interest rate than what you could have gotten if your mortgage broker shopped around for you and possibly switched you to another lender. 
Carefully review your early renewal offer
When you receive an early renewal offer from your lender, send it to your mortgage broker so that they can compare your options and let you know if it makes sense to renew with your current lender or switch lenders in order to save you more money.
Your mortgage is worth negotiating every time it's coming up for renewal – as you likely did when securing your current mortgage contract. A lot can happen over the course of your term, so it's always worthwhile to weigh your options and obtain the best mortgage every time it's coming up for renewal. 
Renewal time is also the ideal opportunity to tap into your home equity to consolidate debt, send your kids to school, finance home renovations and so on, because you won't be charged a penalty for breaking your mortgage contract prematurely.
Have questions about renewing your mortgage? Answers are a call or email away:
0
0
Larissa
Larissa
2021-08-25 13:14:15
2023-04-09 20:13:55
Does it Make Sense to Renew My Mortgage Early?