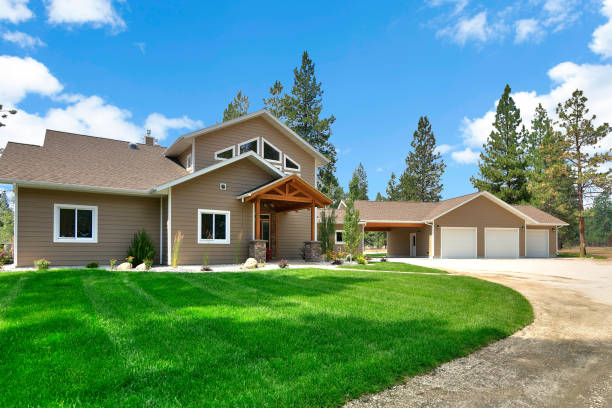 Renewing your mortgage is an important decision that can significantly impact your financial future. While it may seem like a straightforward process, there are many factors to consider when applying for a renewal mortgage. This guide will explore the key things you need to keep in mind to ensure you make an informed decision.
Factors to Consider When Applying for Renewal Mortgages:
Interest Rates: One of the most important factors to consider when renewing your mortgage is the interest rate. It's essential to compare the rates offered by different lenders to find the best deal. While a lower interest rate may seem like the obvious choice, it's important to consider other factors such as payment frequency and penalties for breaking the mortgage.
Mortgage Term: The term of your mortgage is another critical factor to consider when renewing. The term is the length of time you are committed to a particular lender and interest rate. It's important to choose a term that works for your financial situation, goals, and risk tolerance.
Mortgage Type: When renewing your mortgage, you can choose between a fixed or variable rate mortgage. A fixed-rate mortgage offers stable payments for a set term, while a variable rate mortgage fluctuates with the market. It's essential to weigh the pros and cons of each option and choose the one that best suits your needs.
Prepayment Privileges: Prepayment privileges allow you to make extra payments or pay off your mortgage early without incurring penalties. It's crucial to consider these privileges when renewing your mortgage, as they can save you money in the long run.
Mortgage Broker: Working with a trusted mortgage broker can make the renewal process much smoother. A mortgage broker can help you navigate the complexities of mortgage renewals and find the best deals. When looking for a Regina mortgage broker, be sure to choose one with experience, knowledge, and a proven track record of success.
Renewing your mortgage can be a daunting task, but with careful consideration and the help of an experienced mortgage broker, you can make an informed decision that will benefit you in the long run. By keeping the above factors in mind, you can find the best renewal mortgage for your needs and secure your financial future.

Sources:

Interest Rates – Canada Mortgage and Housing Corporation
Mortgage Terms – Financial Consumer Agency of Canada
Fixed vs. Variable Rate Mortgages – Investopedia
Prepayment Privileges – Financial Consumer Agency of Canada
Choosing a Mortgage Broker – Financial Consumer Agency of Canada
0
0
Angel Bina
Angel Bina
2023-05-13 00:25:09
2023-05-13 00:26:39
5 Factors to Consider When Applying for Renewal Mortgages